Aitken Spence Hotels' sustainability ethos commended yet again!
Premier hospitality chain, Aitken Spence Hotels, reaffirmed their position as leaders in sustainable hospitality with four Heritance Hotels & Resorts properties walking away with multiple accolades at the National Sustainability Tourism Certification (NSTC) ceremony held on 5th August 2019.

Heritance Kandalama was the only property to be recognised in the Platinum category, the highest accolade awarded at the NSTC, whilst securing a special award for Environmental Preservation. Heritance Tea Factory was placed in the Gold category followed by a special award for Effective Sustainability Management. Heritance Ahungalla and Heritance Ayurveda were commended as Bronze winners.

This recognition programme was convened by the Sri Lanka Tourism Development Authority (SLTDA) with the technical and financial assistance of Biodiversity Finance Initiative (BIOFIN) of UNDP in mid-2018. The efforts capture the industry's stance towards the global movement for sustainable tourism and to successfully compete as a high-demand destination.

Aitken Spence Hotels, having operated on a comprehensive sustainable model that takes into account the varied attributes that encompass the triple bottom line, has been a forerunner in the industry for its long-term vision supporting a well-balanced business ecosystem. Moreover, the hotel chain has been recognised both locally and internationally for its efforts. In particular, Heritance Kandalama pioneered the integration of environment and social conscious practices into hotel operations and implementing an extensive 7R system (Reject, Reduce, Reuse, Reclaim, Repair, Replace and Recycle) to reduce carbon and waste footprint.

Among its many accreditations are Heritance Kandalama being the first Green Globe 21 certified hotel in Asia, the first Leadership in Energy and Environmental Design (LEED) certified hotel in the world and the first hotel chain in the World to have a certified energy management system (ISO 50001:2011). All Heritance Hotels and Resorts in Sri Lanka are Travelife Gold certified, while also adhering to ISO standards in environmental management, HACCP food safety and energy management.

"We are elated to be recognised in the National Sustainability Tourism Certification awards. It attests the hard work of our teams to provide exceptional hospitality services while also protecting the environment and empowering our communities." Aitken Spence PLC Director, Head of Tourism & Leisure, and Chairperson of Aitken Spence Hotels Management, Ms. Stasshani Jayawardena said.

"Aitken Spence Hotels have carved a niche in the industry for its forward-thinking holistic sustainability practices that goes beyond the general understanding from an 'eco' perspective. The practices have been firmly established within the core of our operations, enabling us to lead from the onset. Our teams continually work towards improving the processes year on year, combining our expertise with emerging trends to serve the industry in the most sustainable manner." she added further.

More on the hotels' sustainable endeavours can be viewed at http://bit.ly/33grgzY (Annual Report 18/19).

The Heritance Hotels and Resorts is part of the hospitality arm of Sri Lankan blue-chip conglomerate Aitken Spence PLC which operates 21 hotels and resorts across Sri Lanka, Maldives, Oman and India. The Company's owned hotels are reflected under the Heritance, Adaaran and Turyaa brands, popular around the world for its exceptional service and undisputed product and curated lifestyle experiences. The Company's Sri Lankan portfolio includes 11 resorts spread across the island, whilst the Maldives resorts totals to five, four in Oman and one in India.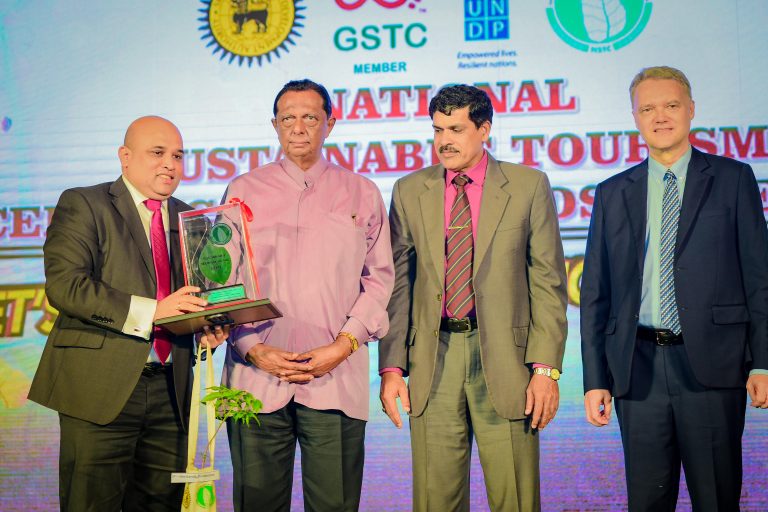 Heritance Kandalama General Manager Priyan Wijerathne receiving the award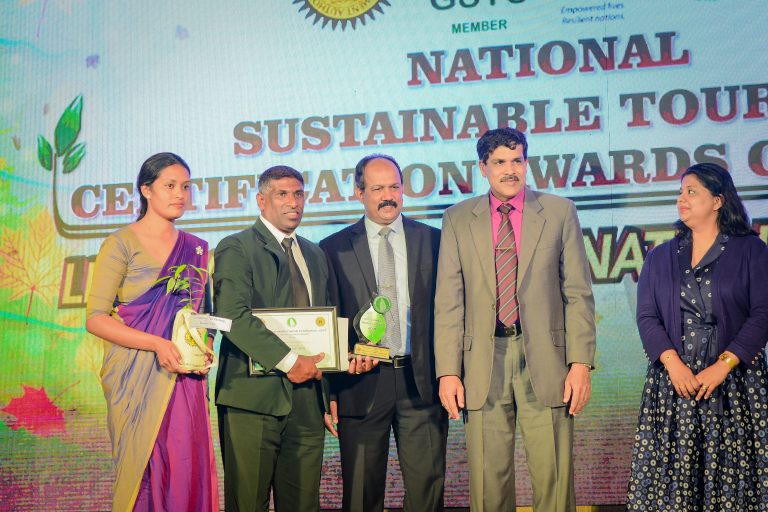 Heritance Tea Factory team receiving the award and certification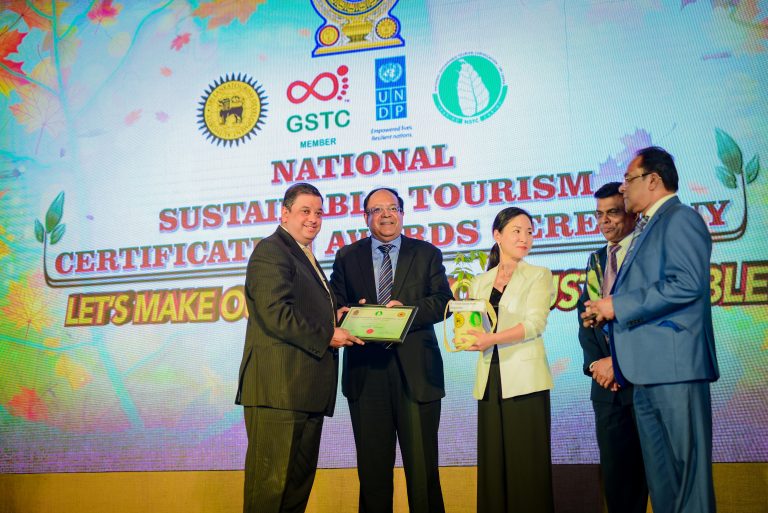 Heritance Ahungalla General Manager Sisira Senarath receiving the certificate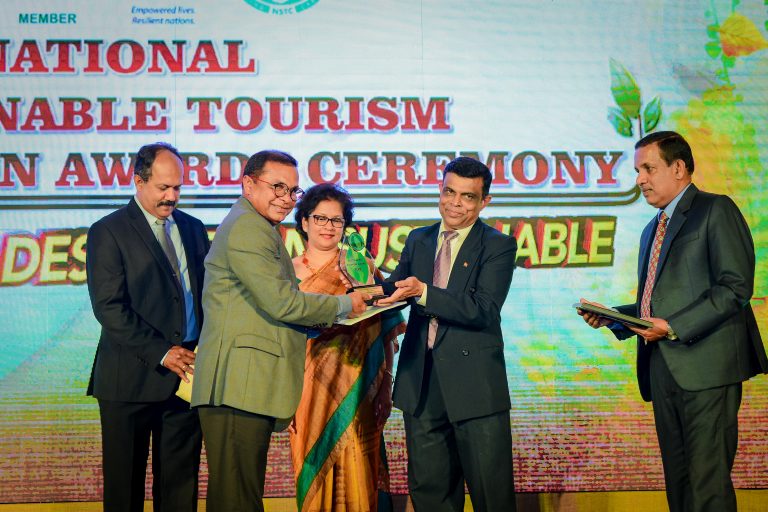 Heritance Ayurveda General Manager Janaka Buddhakorala receiving the certification