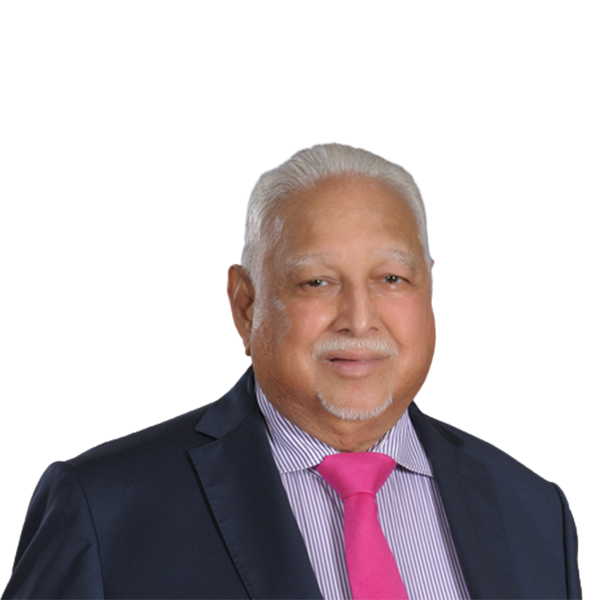 Mr. D.H.S. Jayawardena
Chairman
Appointed to the Board in April 2000, Mr. Harry Jayawardena has been the Chairman of Aitken Spence PLC since April 2003. Heading many successful enterprises, he sits on the board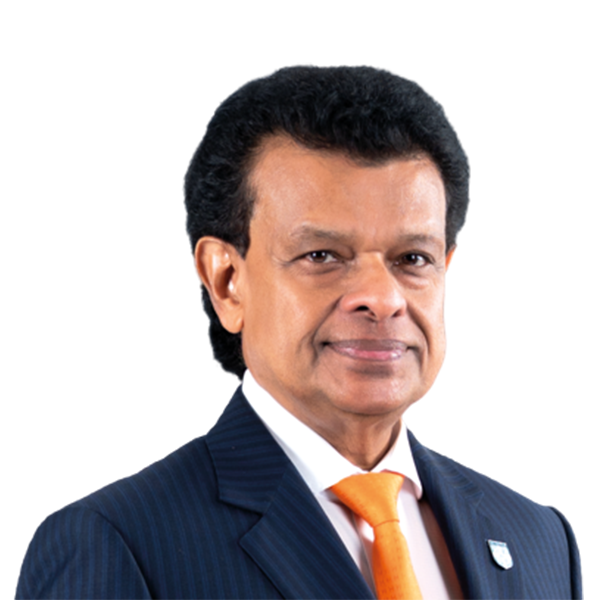 Dr. M.P. Dissanayake
Deputy Chairman & Managing Director
Dr. Parakrama Dissanayake is the Deputy Chairman and Managing Director of Aitken Spence PLC with effect from March 2019. Prior to this appointment, he was Secretary to the Ministry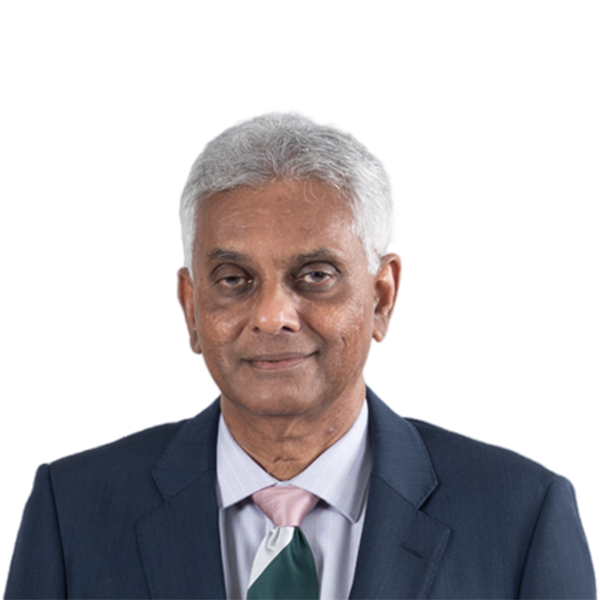 Dr. R.M. Fernando
Executive Director - Plantations and Business Development of the Group Covering Sustainability and Branding
Dr. Rohan Fernando joined Aitken Spence in 1994. He has been the Managing Director of Aitken Spence Plantation Management and Elpitiya Plantations PLC since August 1997, and was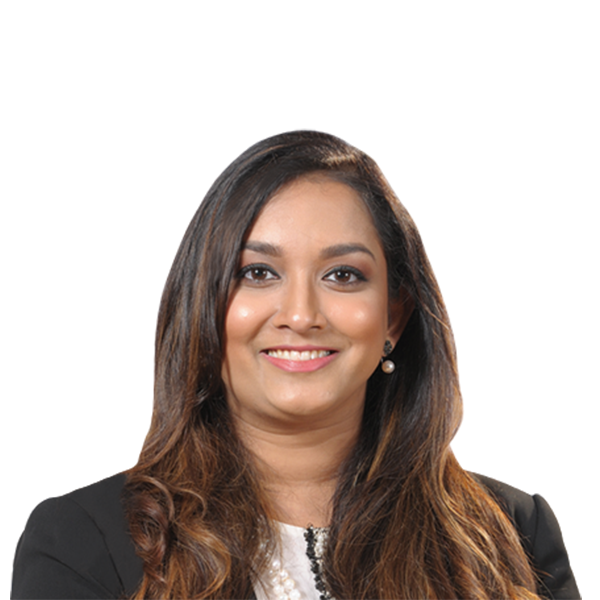 Ms. D.S.T. Jayawardena
Executive Director - Hotels, Destination Management and Overseas Travel
Stasshani Jayawardena marks several milestones for Aitken Spence PLC, as the youngest board member, and the first female member on the board of Aitken Spence PLC. Jayawardena heads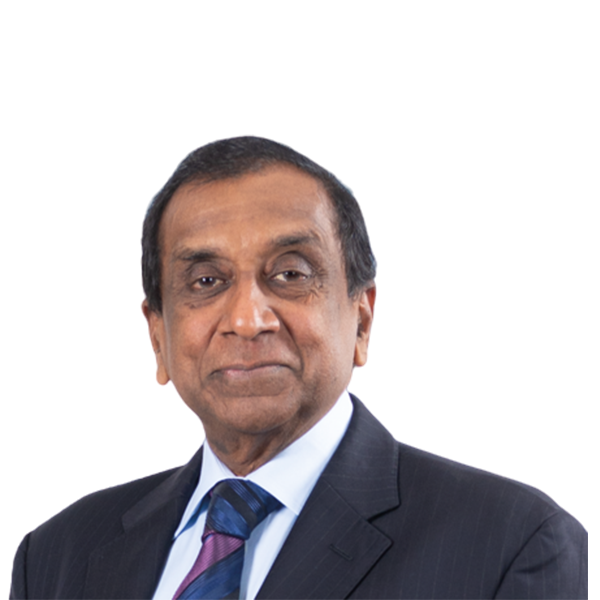 Mr. J.M.S. Brito
Non-Executive Director
Mr. Rajan Brito joined the Board of Aitken Spence PLC in April 2000, was appointed Managing Director of Aitken Spence PLC December 2001 and Deputy Chairman in April 2003. Mr Brito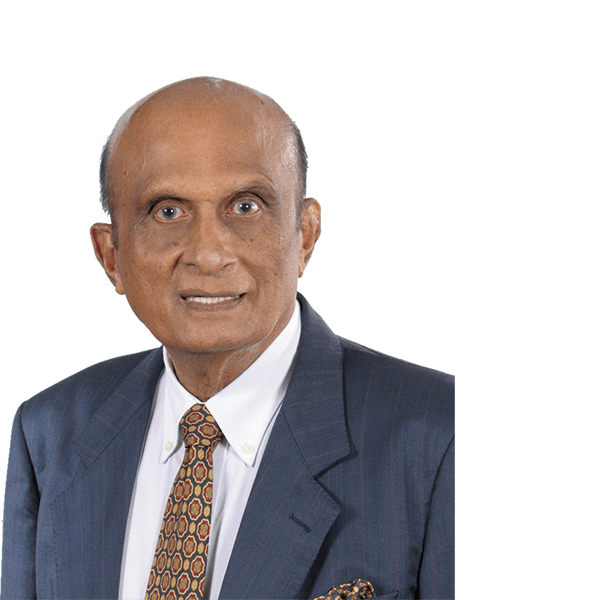 Mr. G.C. Wickremasinghe
Independent Non-Executive Director
With a career spanning over 60 years at Aitken Spence, Mr. Wickremasinghe remains one of our most senior Main Board Members since his appointment in 1972. He spearheaded many pioneering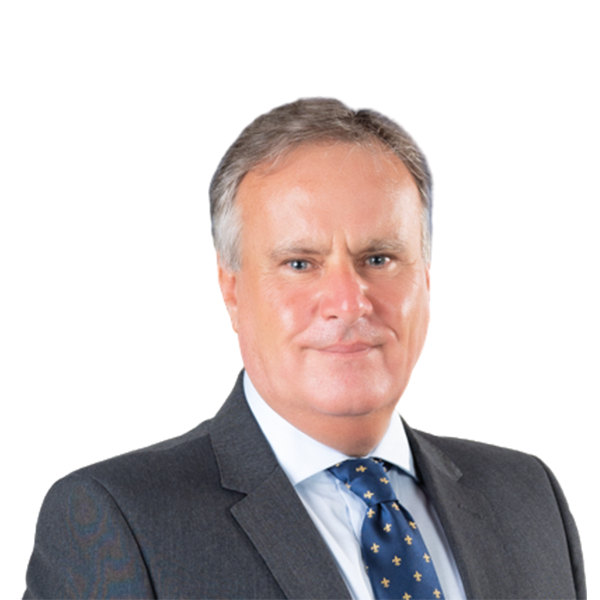 Mr. C.H. Gomez
Independent Non-Executive Director
Mr. Charles Gomez is a former Banker with over 30 years experience in the finance industry, and deep knowledge in international financial markets, regulations and controls. He was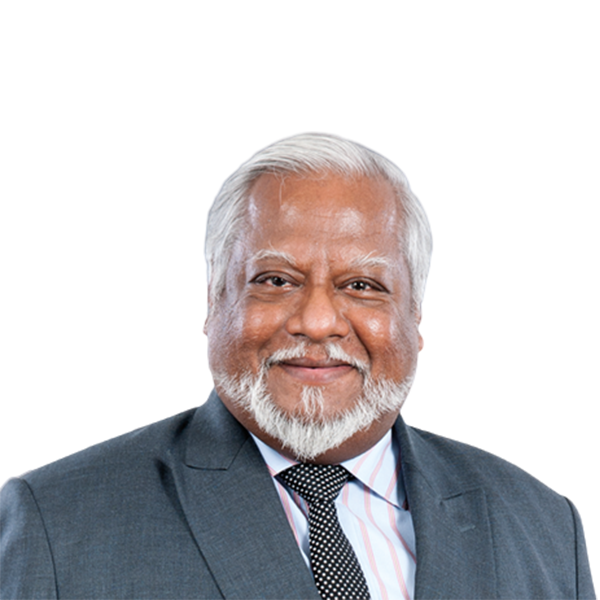 Mr. N.J. De Silva Deva Aditya
Non-Executive Director
Mr. Niranjan Deva Aditya is one of the most recognized and long-serving politicians in the UK with over 35 years in public service, and became the first Asian born MP to be elected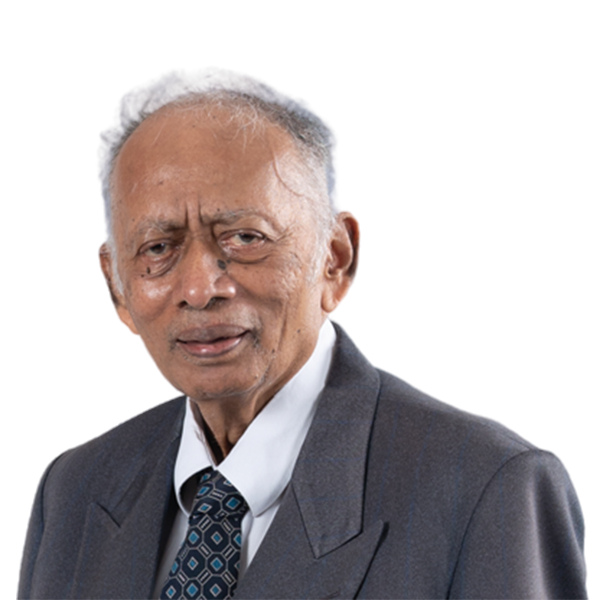 Mr. R.N. Asirwatham
Independent Non-Executive Director
Mr. Asirwatham was appointed to the Board of Aitken Spence PLC in September 2009. He was the Chairman of the Steering Committee for the Sustainable Tourism Project funded by the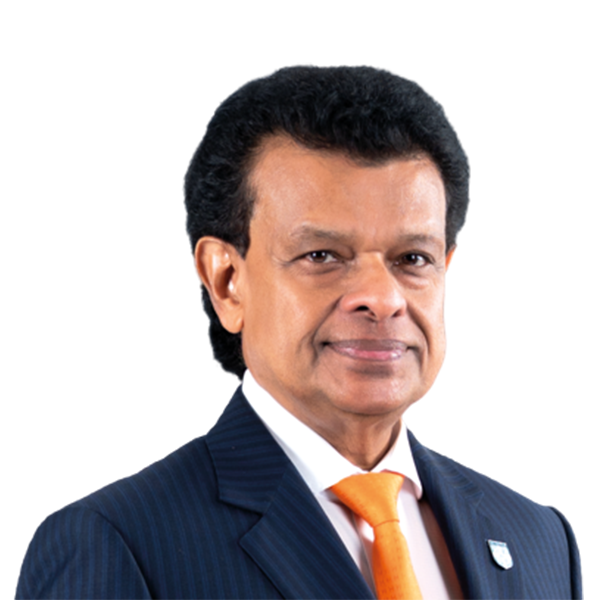 Dr. M.P. Dissanayake
Deputy Chairman & Managing Director
Dr. Parakrama Dissanayake is the Deputy Chairman and Managing Director of Aitken Spence PLC with effect from March 2019. Prior to this appointment, he was Secretary to the Ministry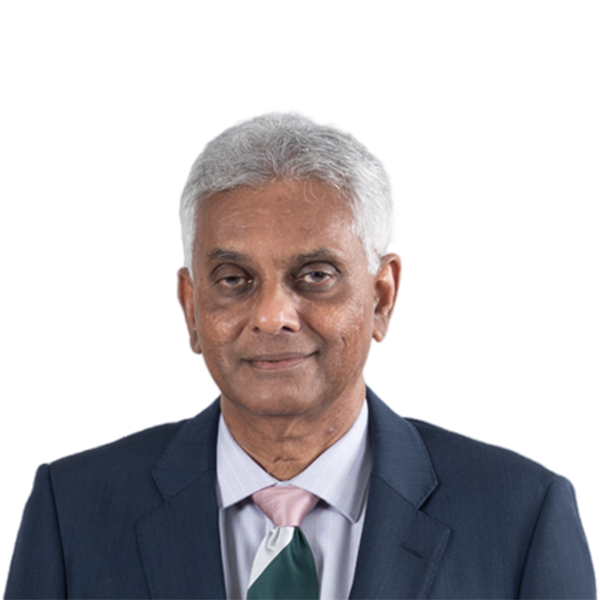 Dr. R.M. Fernando
Executive Director - Plantations and Business Development of the Group Covering Sustainability and Branding
Dr. Rohan Fernando joined Aitken Spence in 1994. He has been the Managing Director of Aitken Spence Plantation Management and Elpitiya Plantations PLC since August 1997, and was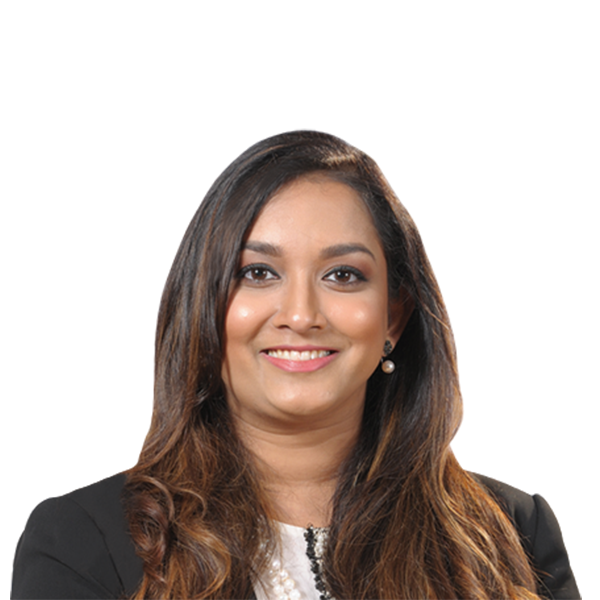 Ms. D.S.T. Jayawardena
Executive Director
Stasshani Jayawardena marks several milestones for Aitken Spence PLC, as the youngest board member, and the first female member on the board of Aitken Spence PLC. Jayawardena heads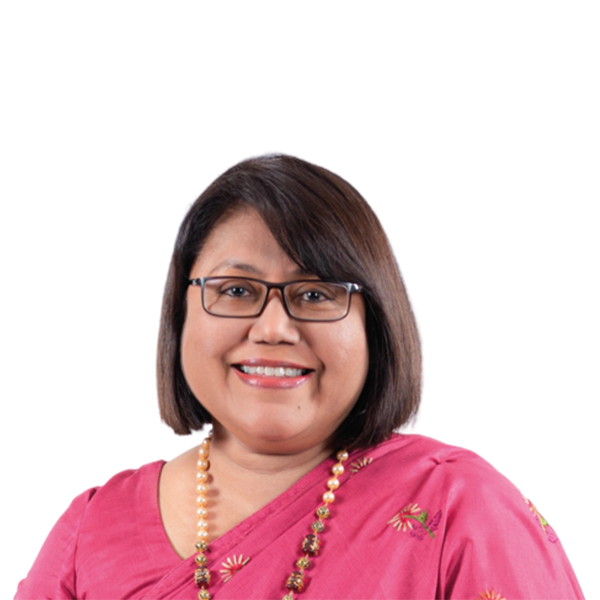 Ms. N. Sivapragasam
Director / Chief Financial Officer
Ms. Nilanthi Sivapragasam joined Aitken Spence in 1986 and is now Chief Financial Officer of the Group. She is also the Managing Director of Aitken Spence Corporate Finance (Pvt)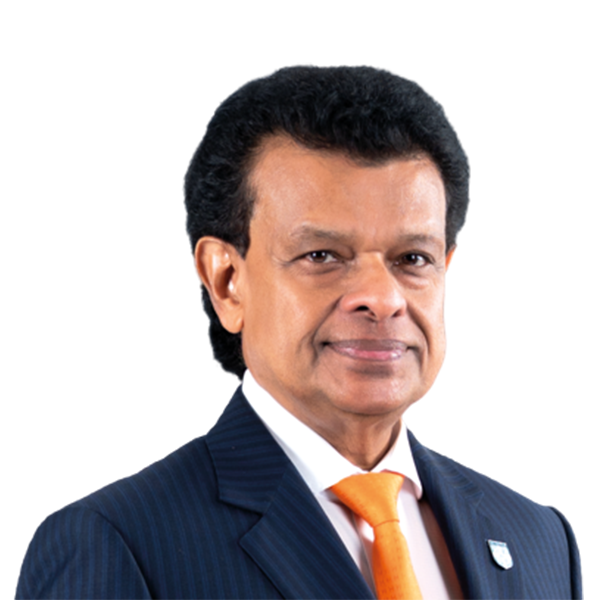 Dr. M.P. Dissanayake
Deputy Chairman & Managing Director
Dr. Parakrama Dissanayake is the Deputy Chairman and Managing Director of Aitken Spence PLC with effect from March 2019. Prior to this appointment, he was Secretary to the Ministry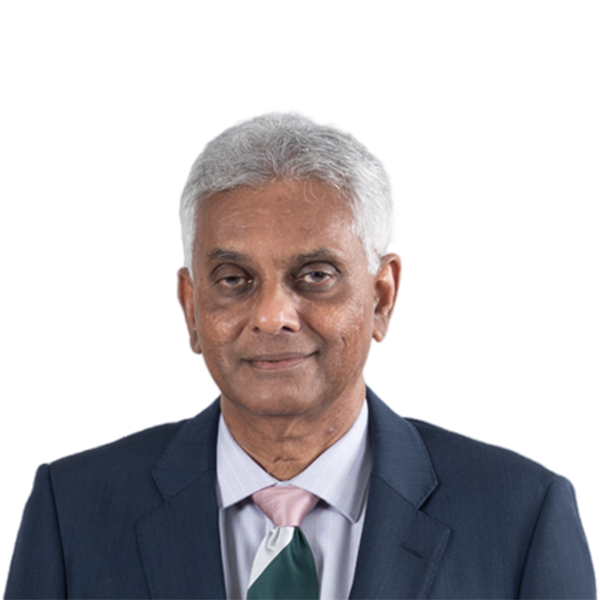 Dr. R.M. Fernando
Executive Director - Plantations and Business Development of the Group Covering Sustainability and Branding
Dr. Rohan Fernando joined Aitken Spence in 1994. He has been the Managing Director of Aitken Spence Plantation Management and Elpitiya Plantations PLC since August 1997, and was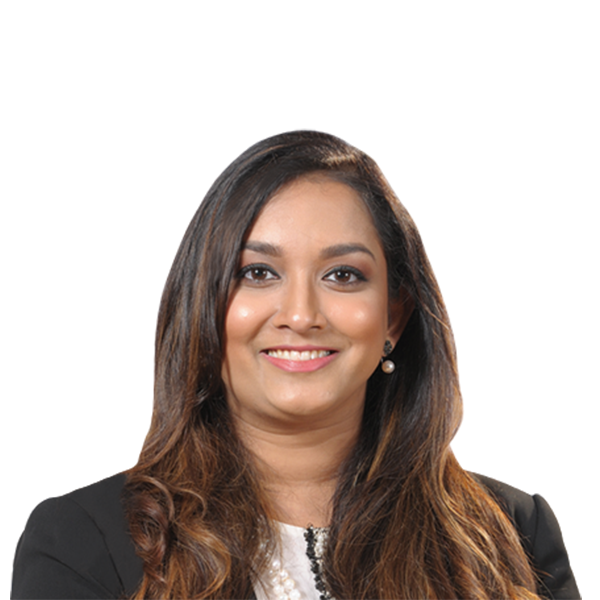 Ms. D.S.T. Jayawardena
Executive Director
Stasshani Jayawardena marks several milestones for Aitken Spence PLC, as the youngest board member, and the first female member on the board of Aitken Spence PLC. Jayawardena heads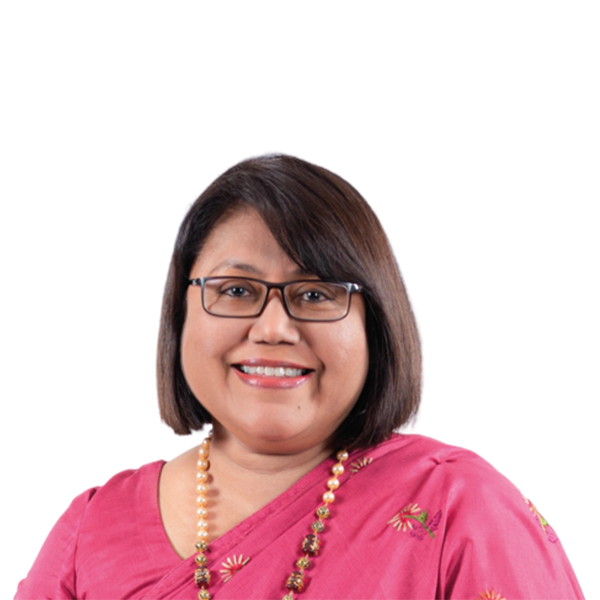 Ms. N. Sivapragasam
Director / Chief Financial Officer
Ms. Nilanthi Sivapragasam joined Aitken Spence in 1986 and is now Chief Financial Officer of the Group. She is also the Managing Director of Aitken Spence Corporate Finance (Pvt)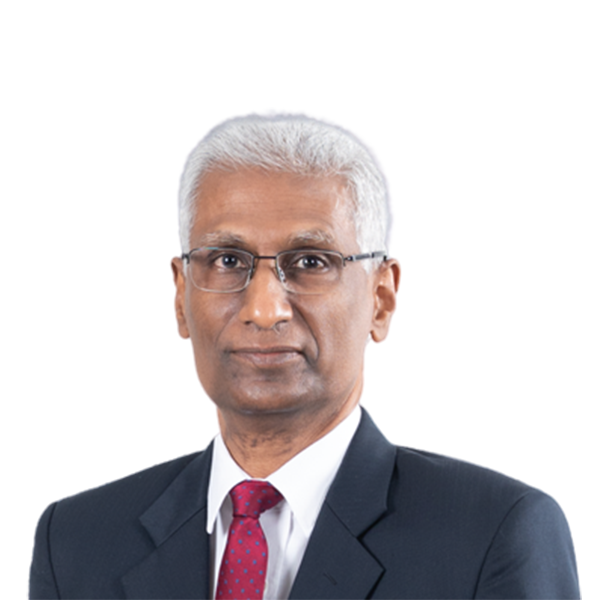 Mr. C.M.S. Jayawickrama
Managing Director – Aitken Spence Hotels Management (Pvt) Ltd
With a career spanning close to three decades at Aitken Spence, Mr. Susith Jayawickrama is at present responsible for managing all Group Hotels in overseas markets. A past Vice President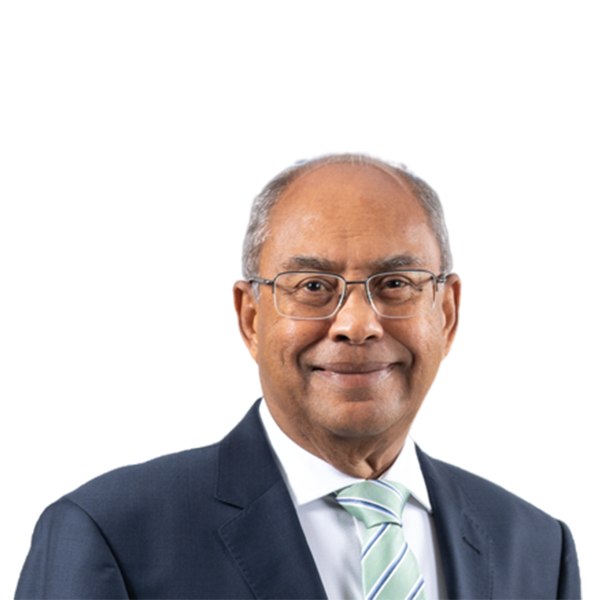 Mr. L. Wickremarachchi
Managing Director – Power Segment Subsidiaries
Mr. Leel Wickremarachchi joined Aitken Spence in 2013. Prior to joining Aitken Spence PLC, he worked as a consultant in Liberia in West Africa under a USAID funded project in renewable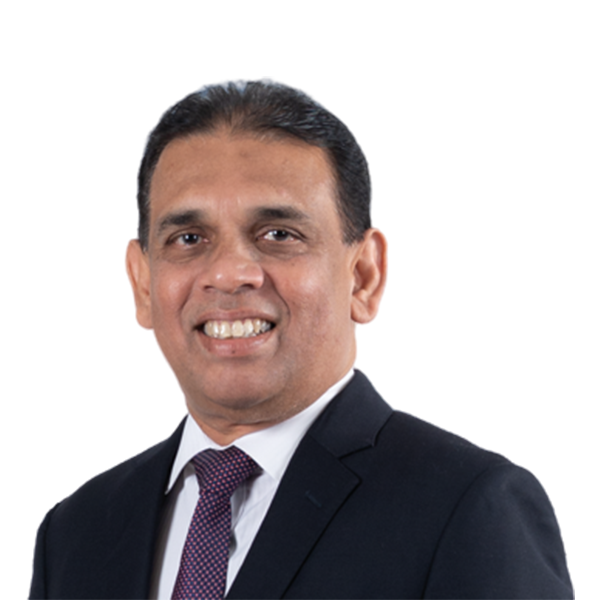 Mr. N.A.N. Jayasundera
Managing Director – Aitken Spence Travels (Pvt) Ltd
With a career spanning over 3 decades with Aitken Spence, Mr. Nalin Jayasundera has successfully taken on different roles within the tourism sector, taking the lead at Aitken Spence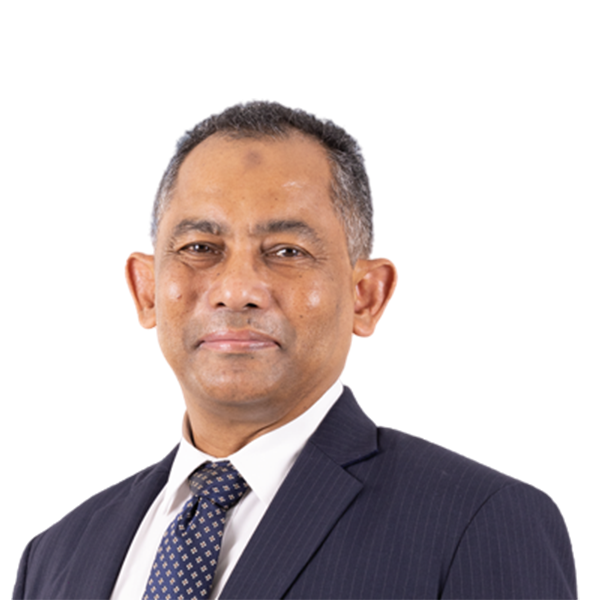 Mr. I.S. Cuttilan
Managing Director – Maritime Sector
Mr. Iqram Cuttilan joined Aitken Spence Shipping Limited In 1983, and was appointed as a Director of the company in 2000, and as the Managing Director of the maritime sector in 2017.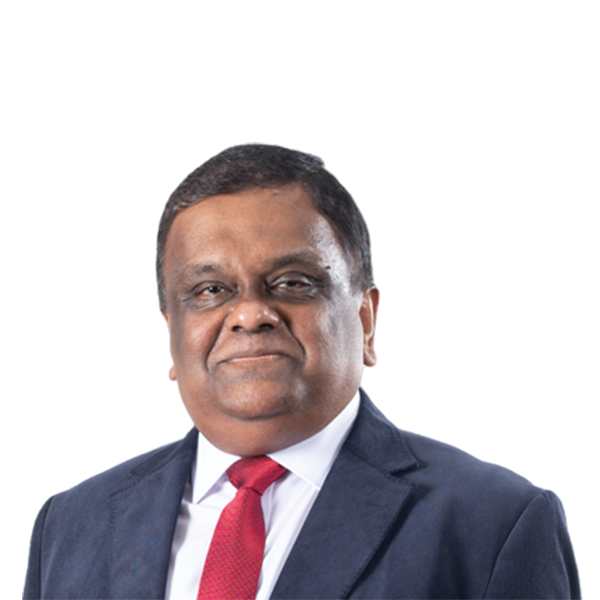 Mr. A.J. Gunawardena
Chief Executive Officer – Integrated Container Services Segment
Mr. Janaka Gunawardena joined the Aitken Spence Group in 2016, bringing with him over 32 years of diverse management experience across multiple industry verticals including Integrated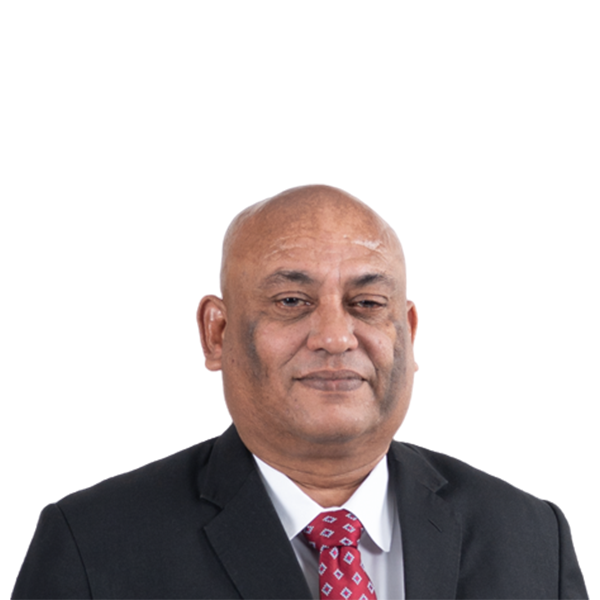 Mr. J.E. Brohier
Managing Director – Agency Representation and Overseas Operations Segment
Mr. Jerome Brohier joined Aitken Spence Cargo in year 2000 and has over 30 years of experience in the express/ logistics industry, with 18 of them at Aitken Spence Cargo. Today,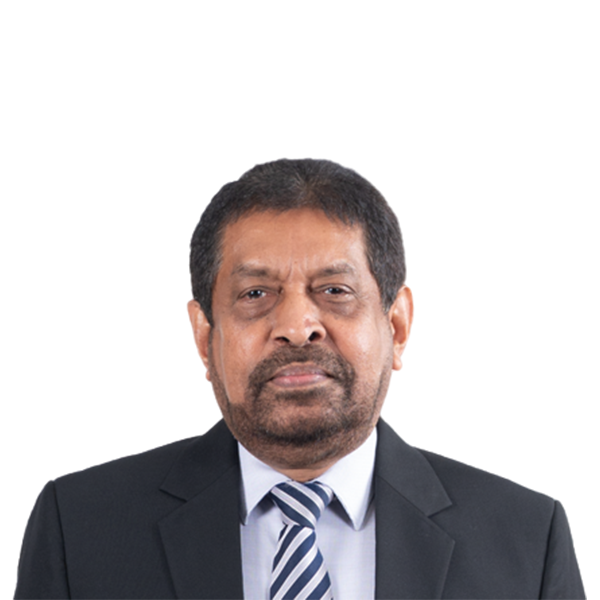 Mr. V.P. Kudaliyanage
Managing Director – GSA Singapore Airlines
Mr. Vasantha Kudaliyanage is an accomplished multifaceted leader in the aviation industry with comprehensive in-depth experience & knowledge of the aviation business. Counting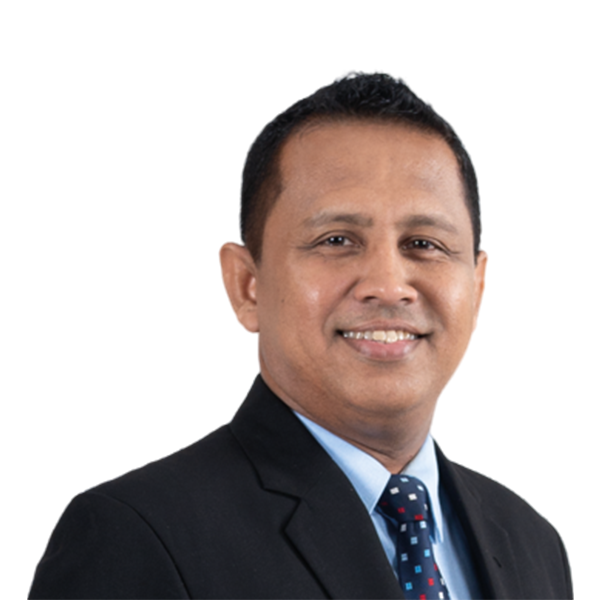 Mr. Chaminda Hindurangala
Managing Director – Elevators segment and MMBL Money Transfer (Pvt) Ltd.
Having successfully played significant roles within the power generation segment and the maritime segment at Aitken Spence over a span of 18 years, Mr. Chaminda Hindurangala took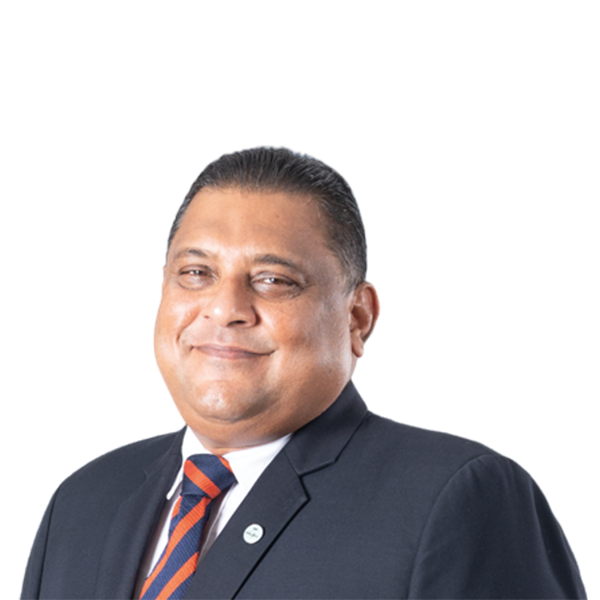 Mr. Bhathiya Bulumulla
Chief Executive Officer – Elpitiya Plantations PLC
Mr. Bhathiya Bulumulla joined Elpitiya Plantations PLC in February 1999 and was appointed as the Chief Executive Officer of the Company in 2013. He was appointed as the Director