Aitken Spence Rated Platinum Consecutively for Corporate Accountability
Aitken Spence PLC was rated Platinum for its corporate accountability practices and performance in the STING Corporate Accountability Index 2018 for the 6th consecutive year. The leading conglomerate has been ranked among the top three companies in the index since 2011.

Published by LMD bi-annually, the index rated the top 50 companies from the LMD 100 (excluding investment companies) as well as key state-owned enterprises on a holistic and integrated model covering corporate responsibility, sustainability and governance. STING Corporate Accountability Index, which is currently published every other year in the LMD magazine is the country's most comprehensive ranking of corporate entities on their commitment to corporate accountability.

The integrated sustainability policy and its implementation framework that drives the sustainability strategy of the group has been categorized as the best in policy coverage in the index on many occasions.

The index assesses the companies in six areas of corporate values; stakeholder engagement; impacts, risks and opportunities; policy coverage; management and governance; and measurement and disclosure. Each of these areas consist a range of criteria that should be in place to operate through a truly responsible framework. There are 5 categories to the ranking namely, Platinum: 75-100, Gold: 60-74.9, Silver: 50-59.9, Bronze: 40-49.9 and Unclassified: 39.9 and below. The rating reflects the extent to which the largest companies operating in Sri Lanka have embedded accountability and responsibility in their daily operations in becoming sustainable business entities.

Accountability is strongly attested by Aitken Spence that also won the Best Corporate Citizen Sustainability Award 2017 conducted by the Ceylon Chamber of Commerce. The company has been ranked among the Top 10 Corporate Citizens for an unprecedented 12 consecutive years.

"We look at sustainability as a part of our business strategy to be more reliable to our stakeholders and more competitive in the marketplace. Our diverse sectors pose a myriad of opportunities to grasp and risks to manage. The Aitken Spence corporate sustainability framework provides a framework for our various sectors to align their business strategies to achieve resilient growth", said Dr. Rohan Fernando, Director and Head of Business Development and Plantations of Aitken Spence PLC.

Aitken Spence is a blue-chip conglomerate with a strong regional presence in the Hotels, Travels, Maritime Services, Logistic Solutions, Plantations, Power Generation, Financial Outsourcing, Insurance, IT, Printing and Apparel sectors.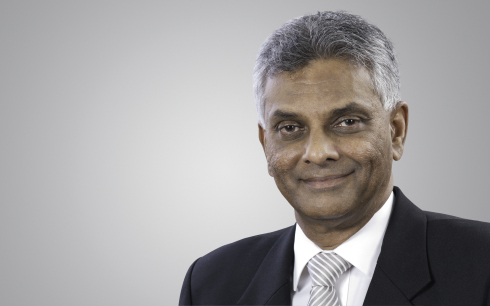 Dr. Rohan Fernando, Director and Head of Business Development and Plantations