Aitken Spence records a strong EBITDA of Rs. 30.1 billion with a growth of 30.3% for FY23
The leading blue-chip conglomerate, Aitken Spence PLC reported an impressive EBITDA (earnings inclusive of equity accounted investees, before interest expenses, tax, depreciation, and amortization) of Rs. 30.1 billion with a growth of 30.3%, showcasing the contribution from all sectors for the year ended 2022/2023. It is noteworthy that excluding foreign exchange gains, The Group's EBITDA recorded a growth of 77.0%.
The Group's Profit from Operations for the year witnessed a 15.8% increase, rising from Rs. 16.4 billion to Rs. 19.0 billion. Furthermore, during the financial year that ended 31st March 2023, the Group's Profit from Operations, excluding foreign exchange gain, a substantial growth of 85.2% over the previous year.
The Group reported a profit before tax of Rs.11.2 billion which was a decline of 21.3% for the year ended 31st March 2023. This was primarily influenced by the decrease in foreign exchange gains compared to the previous year and the steep increase in interest costs due to the high interest rates that prevailed throughout the year. However, when adjusted for foreign exchange gains, profit before tax exhibited a growth of 31.9% for the year ended 31st March 2023. This adjusted measure offers a fairer assessment of performance, considering the extreme volatility of the exchange rate witnessed during the last financial year.  
The Group's strategic emphasis on geographical diversification has yielded fruitful outcomes, as evidenced by the overseas sector's substantial contribution of over 60% to the Group's profit before tax. During the reviewed year, the Maritime & Freight Logistics Sector emerged as the leading contributor to the Group's profitability, accounting for 69.8%, followed by the Tourism Sector with a contribution of 20.8%, the Strategic Investments Sector with 4.8%, and the Services Sector with 4.6%. The remarkable growth of the Maritime & Freight Logistics Sector played a pivotal role in bolstering the overall performance of the Group. All five segments within this sector demonstrated their strength and resilience by making positive contributions.
Furthermore, the Group's performance received significant boosts from segments such as apparel manufacturing and the hotels segment in the Maldives. By implementing targeted marketing strategies and making strategic adjustments, Turyaa Chennai underwent a substantial transformation in its performance, leading to the hotel achieving a profit before tax for the first time in its history.
Improved results of the Plantation segment also contributed positively towards the Group's performance. This is despite recognising a substantial increase in deferred tax liability due to the increase in income tax rates, particularly in the plantation and hotel sectors. The excessive delays faced in the settlement of dues from the Government in the power generation segment is causing a strain on the Group's finances with unwarranted finance cost being borne by the sector. Despite this Aitken Spence has been operating its 10MW waste-to-energy power plant based in Kerawalapitiya as halting operations would mean that the country's Colombo District will once again be faced with a severe garbage crisis that could potentially lead to social and environmental problems.
The Group faced a significant challenge due to the fluctuation of foreign exchange rates. The profitability of the Group was adversely impacted by a considerable increase in interest expenses, which had a negative effect on capital-intensive segments like the hotels segment and the power generation segment, which heavily rely on borrowings to finance their infrastructure.
"Our foresight and insightful outlook and astute decision-making have led us to make strategic investments in foreign exchange-generating businesses. This long-term vision has proven to be remarkably advantageous during the challenging year, as these investments have played a crucial role in ensuring uninterrupted operations across all business segments within our Group. By taking a diligent approach to growth, we ensure that any expansion initiatives are well-suited to the Group and have the potential to contribute positively to the socio-economic development of our country", commented Dr. Parakrama Dissanayake, Deputy Chairman and Managing Director of Aitken Spence PLC.
Other key highlights during the financial year 2022-2023
Acquisition of a solar power plant, adding 10MW to the renewable energy generation capacity at an investment of Rs. 1.4 billion. Presently, the Group contributes to providing for just over 1.4% of the country's peak energy demand with renewable energy.
Invested in a joint venture for freight forwarding in Cambodia, further expanding its geographical footprint.
Commenced construction of a 100,000 sq. ft container freight station at a cost of Rs.1.6 billion. The strategically located facility will significantly expand existing capacity to handle more cargo.
'Diversity, Equity & Inclusion (DE&I)' under the theme 'Freedom to be me' was launched during the financial year. As a progressive step in this direction, parental leave was enhanced, including the duration of maternal leave been extended to 100 days and the introduction of paternal leave.
Inculcate a culture of innovation to inspire Spensonians to unleash their capacity for innovation and creativity through various initiatives such as SpenceInnova. These ideas designed and developed have been successfully implemented in various business operations.
Voluntary endorsement of the UN Global Compact marked 20 years in May 2022.
Publicly pledged to attain net zero emission status by 2030, becoming signatories to the Science Based Targets initiative (SBTi). These endeavors exemplify the Group's steadfast commitment to addressing climate change and integrating sustainable practices into its operations.
Listed in the Colombo Stock Exchange since 1983, Aitken Spence is anchored to a heritage of excellence spanning over 150 years and driven by a team of more than 13,000 across 16 industries in 9 countries: Sri Lanka, Maldives, Fiji, India, Oman, Myanmar, Mozambique, Bangladesh and Cambodia.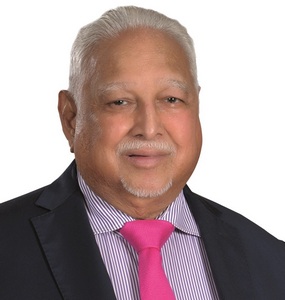 Deshamanya D.H.S. Jayawardena – Chairman Aitken Spence PLC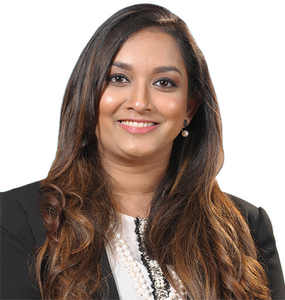 Ms. Stasshani Jayawardena – Executive Director Aitken Spence PLC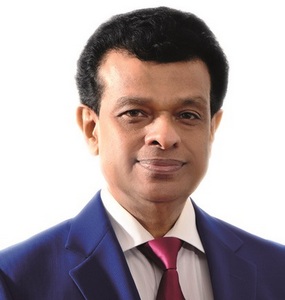 Dr. Parakrama Dissanayake – Deputy Chairman and Managing Director Aitken Spence PLC