Aitken Spence's Heritance Kandalama takes spotlight at Delhi's first Bawa archive show in India
Premier hospitality company Aitken Spence Hotels iconic resort Heritance Kandalama is at the centre stage at the National Gallery of Modern Art (NGMA) Delhi at the 'Geoffrey Bawa: It is Essential to be There' architectural and photographic installation, in its first of its kind exhibition drawing inspiration from Bawa's archives and practice.
The world-renowned architect Deshamanya Geoffrey Bawa acknowledged as 'father of tropical modernism' was responsible for reviving the Sri Lankan architectural space with suave lines and modern sensibilities whilst encompassing local traditions and its vibrancies. The exhibition hosted at NGMA until 7 May 2023 is a celebration of the 75th anniversary of Indo-Lanka Diplomatic Relations and features over 120 documents from the Bawa archives, most of which have never been shown publicly previously.
On board as a primary sponsor, Aitken Spence Hotels' Heritance Kandalama will host an exclusive invitees-only event on 7 April at The Claridges featuring an intimate conversation between Indian photographer extraordinaire Dayanita Singh and leading Sri Lankan architect and student of Bawa, Channa Daswatte. Both heavily influenced by the work and practices of Sri Lanka's most prolific and influential architect, the conversation will take a deep dive into ephemeral yet stoic qualities that make Bawa design what it is revered for today. Daswatte was also heavily involved in the work of Heritance Kandalama and will share first-hand insights into the thought process behind the world's first LEED certified and Asia's first Green Globe certified hotel for sustainable design and practices.
"We are honoured to partner with the Bawa Trust in taking the work of our legendary architect Deshamanya Geoffrey Bawa to the world in an exhibition of this caliber. Among his most formidable creations, Heritance Kandalama is an iconic masterpiece given its unique amalgamation of nature and modern comforts. We hope this exhibition will inspire a new generation of architects to think innovatively to address current and future needs of the world, while preserving our inherent traditions and values, symbiotically," commented Ms. Stasshani Jayawardena - Aitken Spence PLC Director, Head of Tourism and Leisure, and Chairperson of Aitken Spence Hotel Management.
The exhibition is jointly organized by the National Gallery of Modern Art in New Delhi, the High Commission of Sri Lanka in New Delhi and the Geoffrey Bawa Trust.
Among Bawa's most visionary designs, encompassing eco-aesthetics with operational efficiencies, marrying nature with the need of travellers, Heritance Kandalama resembles the outspread wings of a bird, following the line of the cliff from which it seems to emerge. The hotel is an incredible 1km from end to end, and rises up seven floors, yet appears to be an effortless natural extension of the mountainside. The flat roof and timber pillars provision a screen of vegetation that attracts local wildlife, whilst the entire building is festooned with longwinded plants, blending it further into its natural setting, The nature theme is continued within with a classy 'eco' aesthetic with interiors benefiting from Bawa's signature vast open windows, which let in natural light abundantly and allowing wildlife-watching from wherever you stand.
Taking centre stage at this unique exhibition, Heritance Kandalama and its story is likely to influence the many international art and design enthusiasts, scholars, journalists and high-profile dignitaries attending the events to further drive the cohabitation of nature and design, whilst exploring the four thematic sections – exploring relationships between ideas, drawings, buildings and places, the exhibition explores the different ways in which images were used in Bawa's practice.
For more information on Heritance Kandalama, log on to www.heritancehotels.com/kandalama
For more on the exhibition, log on to https://bawaexhibition.com/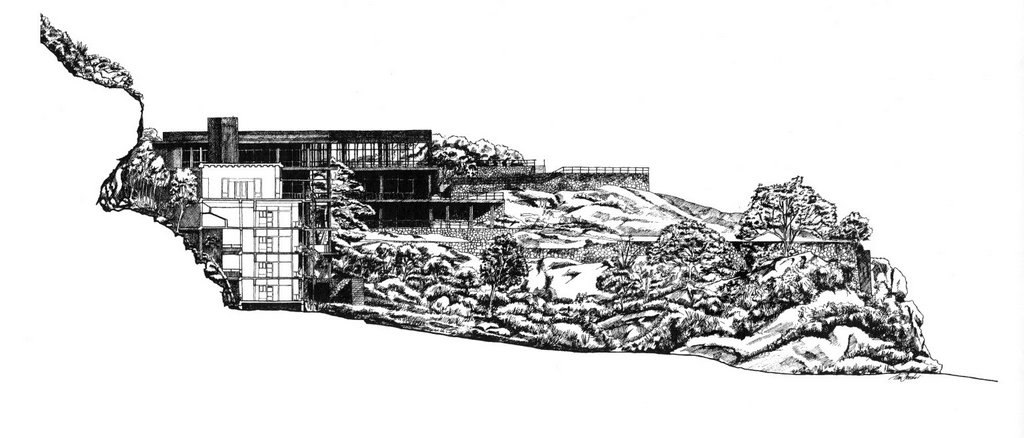 Heritance Kandalama – the dream sketch by Deshamanya Geoffrey Bawa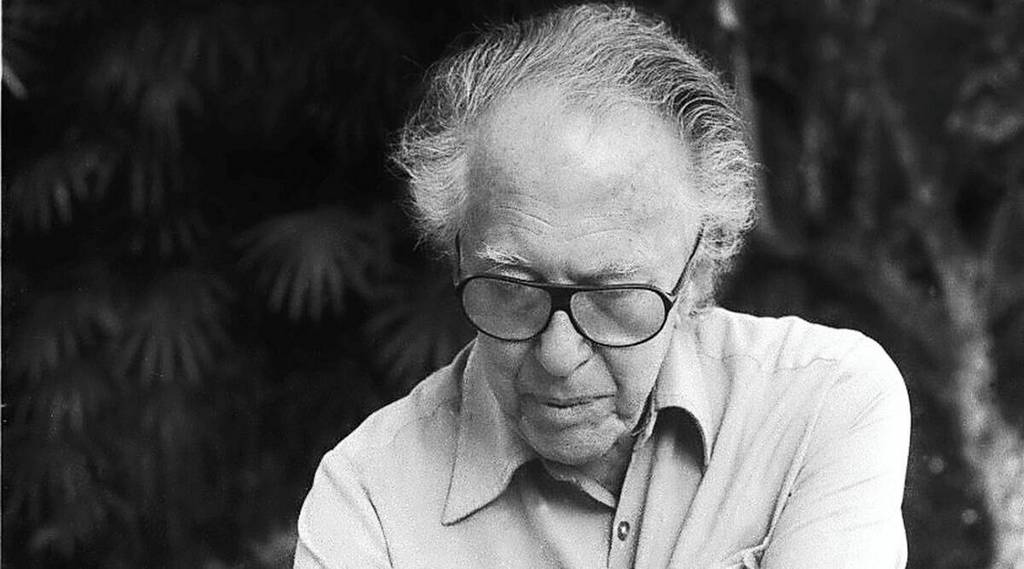 Deshamanya Geoffrey Bawa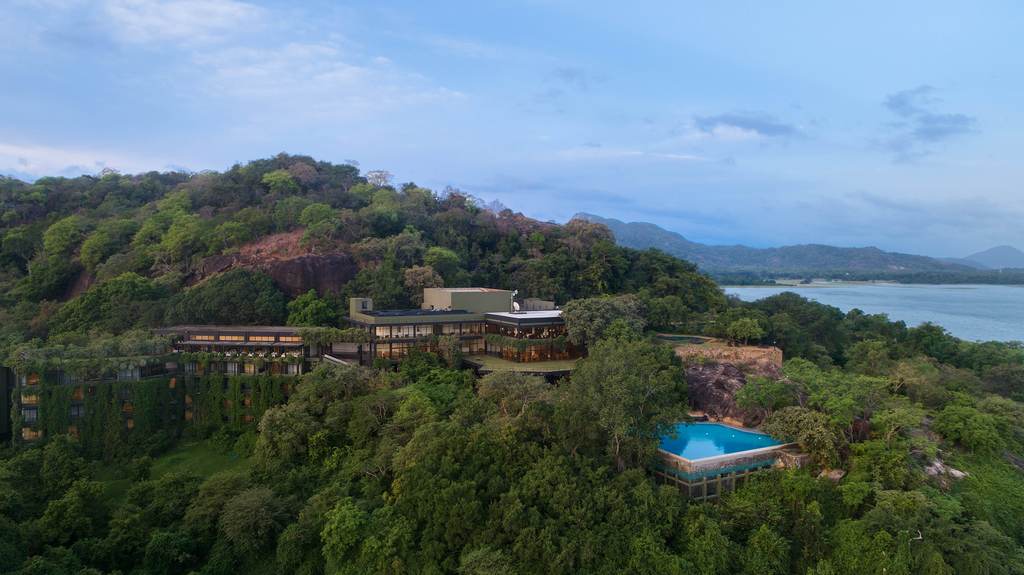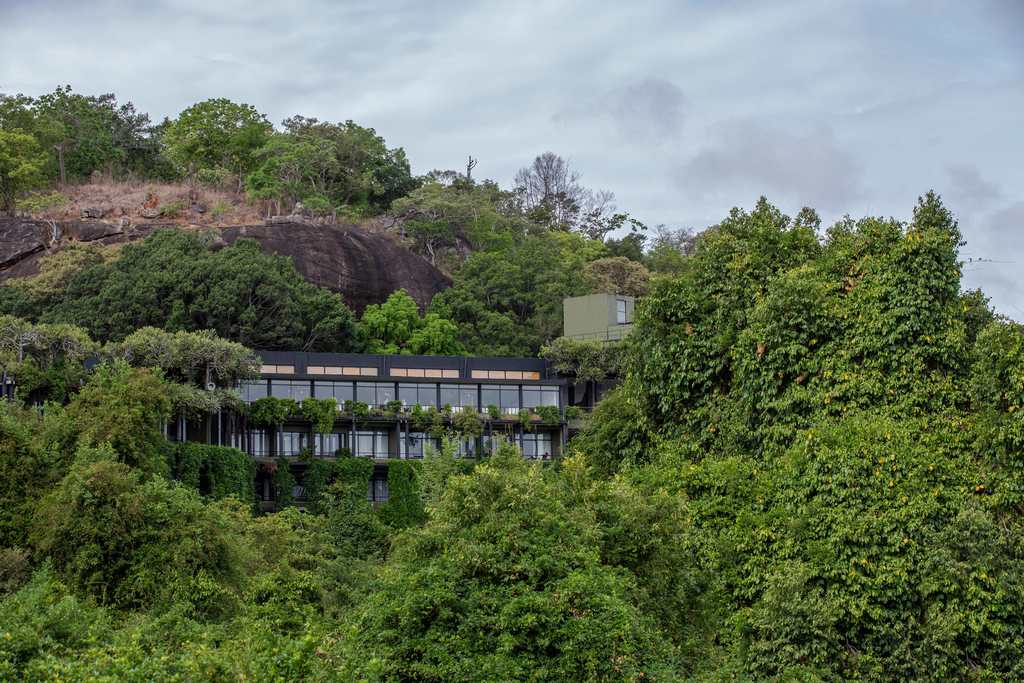 The Breathtaking, Heritance Kandalama blending with the environment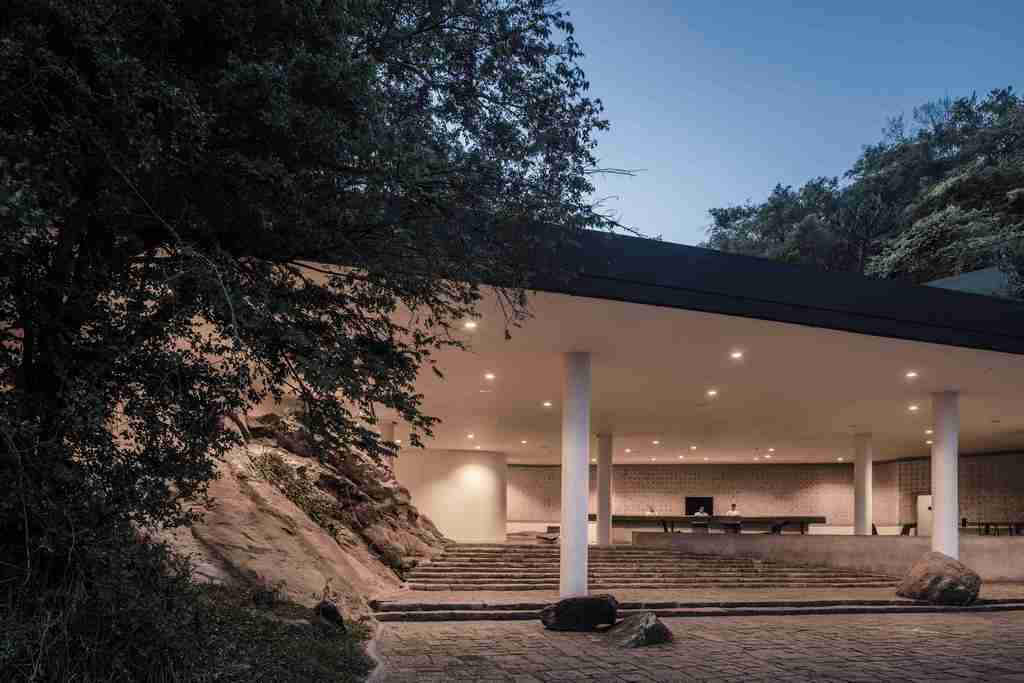 -End-