Aitken Spence wins the Diversified Holdings sector award at the Best Corporate Citizen Sustainability Awards 2022
Triumphant with 9 awards - most number of awards won by a single entity
Aitken Spence PLC once again showed a stellar performance and was crowned the sector award winner in the Diversified Holdings category and the winner of Demonstrated Resilient Practices for covid-19 context. The company won the most number of awards at the Best Corporate Citizen Sustainability Awards 2022 held annually organised by The Ceylon Chamber of Commerce.
Moreover, Aitken Spence is the only company to be the Ten Best Corporate Citizen for the 17th consecutive time. The company received the category award for Customer Relations as well. The company was also the recipient of the highest number of certificate awards for 'Consistent Commitment and Continuous Improvement' which goes to show the robust sustainability strategy and unparalleled commitment to sustainability from its teams across the diversified Group even during extremely challenging times. These certificate awards were in the categories of: Environment commitment, Environmental integration, Customer relations, Community relations and Employee relations. These multiple wins are reassuring despite
Managed by Aitken Spence Plantation Managements PLC, Elpitiya Plantations PLC stood tall among other larger corporates in securing 5 awards that included the Ten Best Corporate Citizen award for first time, the Triple Bottom Line Award – Planet (joint winners with Nestlé) and Second runner up in the below LKR 15 Bn category. Elpitiya Plantations won 2 project awards for the 'Living Green Soil' environmental sustainability project and project award for 'Ready to Ready' community development project.
Aitken Spence PLC together with Elpitiya Plantations PLC walked away with a total of 14 awards.
Commenting on this achievement, Dr. Parakrama Dissanayake - Deputy Chairman and Managing Director of Aitken Spence PLC said, "We are extremely honoured and humbled to have won some of the main category awards such as in the Diversified Holdings sector and for Demonstrated Resilient practices for covid-19. This is truly reassuring as this achievement is despite being in industries that are heavily impacted due to covid-19 and the economic downturn. Our Group's comprehensive sustainability strategy and unwavering commitment seen across our teams are main reasons behind our multiple wins not just this year but for more than a decade. The road ahead will continue to be challenging but we will continue to create great futures for all and reach greater heights in our sustainability journey".
With an indisputable repute as one of Sri Lanka's pioneering corporates, Aitken Spence is a blue-chip conglomerate anchored to a heritage of excellence spanning over 150 years. Listed in the Colombo Stock Exchange since 1983, Aitken Spence is a responsible enterprise driven by over 13,000 employees across 16 industries in 8 countries in hotels, travels, maritime, freight and logistics solutions, plantations, power generation, insurance, printing, apparel, and other services.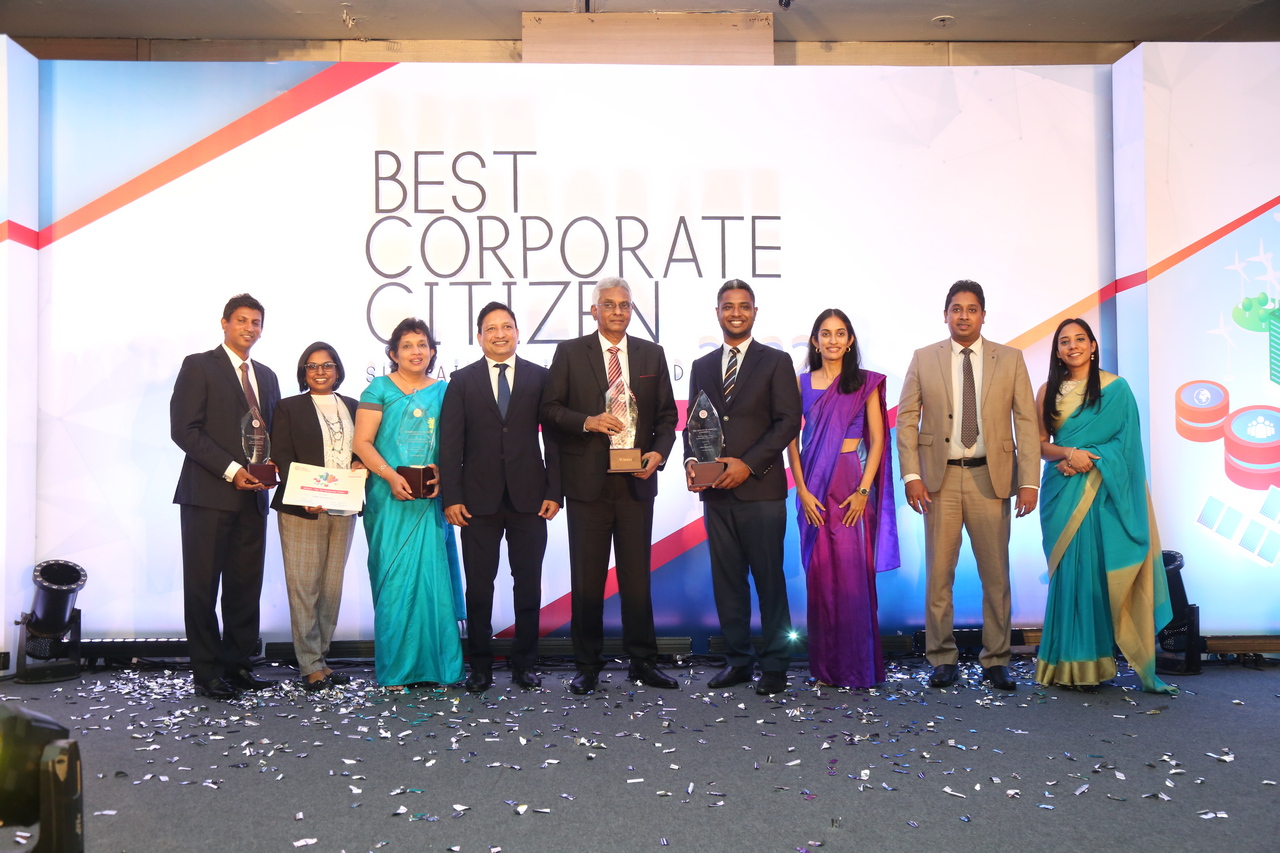 Aitken Spence Team with their awards