Heritance Hotels & Resorts Triumphs with Regional Accolades, Clinching Best Down South Resort and Cultural Triangle Resort Titles
Heritance Hotels & Resorts, the esteemed flagship brand of Aitken Spence Hotels, demonstrated its achievements at the Culinary Art Competition, hosted by the renowned Chefs' Guild of Sri Lanka. Heritance Ahungalla and Heritance Kandalama earned the distinguished title of Most Outstanding Regional Teams for Down South Resorts and Cultural Triangle Resorts respectively. This outstanding feat adds to the brand's legacy of culinary excellence.
The competition, renowned for its rigorous standards and fierce competition, drew talented culinary professionals from across the country. Heritance Ahungalla showcased its exceptional talent and expertise at the competition. Nuwan Chandimal's exceptional live cooking skills earned him the title of Most Outstanding Sri Lankan Live Cooking. Aruna Chinthana's mastery in pastry craftsmanship was recognized with the Most Outstanding Pastry Showpiece award. In addition to these remarkable achievements, Malshi Rebecca Ludowyke's talent and expertise in mixology shone through as she was recognized as the Most Outstanding Overall Mixologist. Malshi's extraordinary skills earned her 1 Top Gold, 1 Gold, 1 Silver, and 2 Bronze medals, highlighting her creativity and mastery in crafting exquisite and innovative cocktails.
Not to be outdone, Heritance Kandalama made an impressive mark at the Culinary Art Competition, with several talented individuals recognized for their exceptional skills. Madushanka Rajapakse achieved the remarkable feat of being named the 1st Runner-up for the Most Outstanding Chef category. Additionally, Bandula Harischandra secured the 1st Runner-up position for the Most Outstanding Artist category. Thuminda Kumarasena's expertise in creating novelty cakes earned her the recognition for the Most Outstanding Novelty Cake.
Aitken Spence Hotels' overall clinched a total of 138 wins with 1 Gold with Excellence, 26 Gold, 41 Silver, and 70 Bronze medals.
"We are incredibly proud of the achievements of our team at the Culinary Art Competition," stated Stasshani Jayawardena, Head of Tourism & Leisure, and Chairperson of Aitken Spence Hotels. "These prestigious accolades not only showcase our unwavering dedication to culinary excellence but also highlight our relentless pursuit of innovation. We continue to push the boundaries of gastronomic creativity, ensuring that each dining experience at our hotels is a feast for the senses, filled with exceptional flavours, and artistic presentations."
Aitken Spence Hotels continues to elevate the culinary landscape in Sri Lanka's hospitality industry, setting new standards of excellence through their remarkable achievements and innovations. Their success at the Culinary Art Competition serves as a testament to their dedication to providing unforgettable dining experiences to guests.
About Aitken Spence Hotels:
Aitken Spence Hotels is part of the Sri Lankan blue-chip conglomerate Aitken Spence PLC. Aitken Spence Hotels owns and operates 18 hotels and resorts across Sri Lanka, Maldives, Oman, and India. The Company's owned hotels are reflected under the Heritance, Adaaran and Turyaa brands, popular around the world for their exceptional service, locations, and curated lifestyle experiences.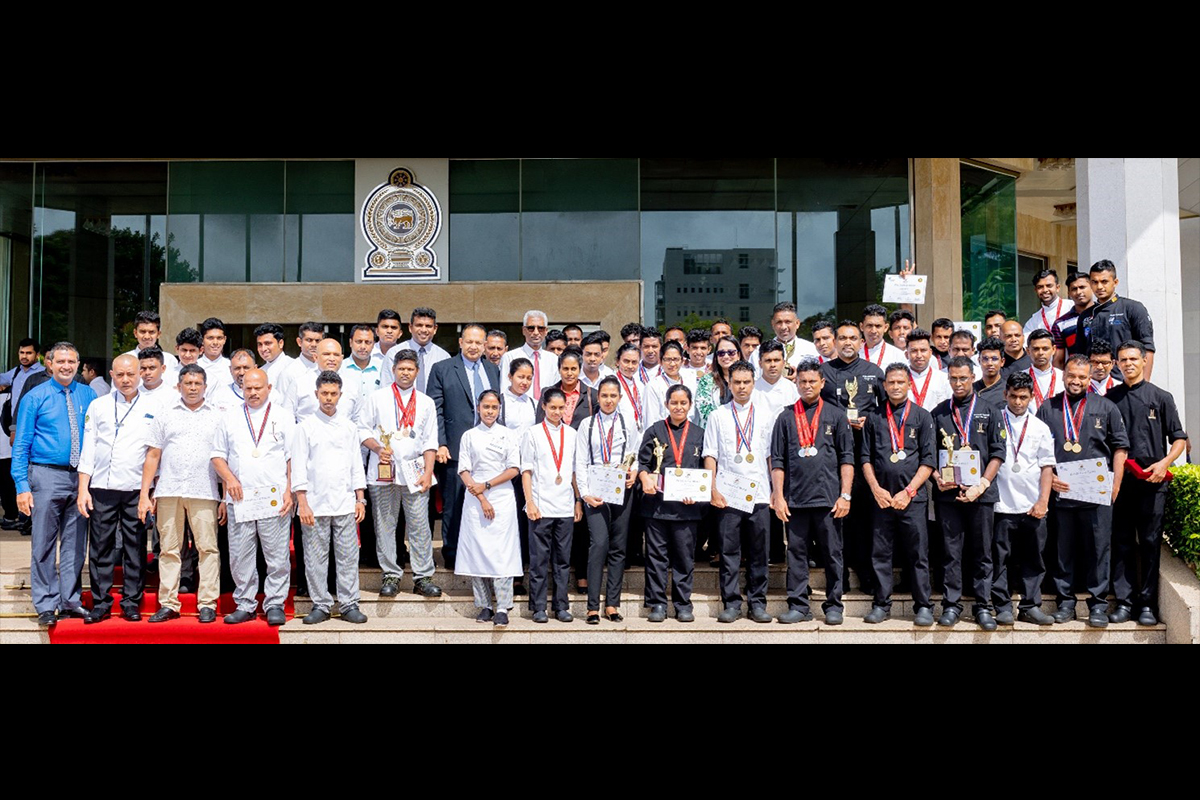 Heritance Hotels & Resorts team with their awards