Singapore Airlines Launches Boeing B787-10 on Colombo-Singapore Route
Singapore Airlines commenced operation of Boeing B787-10 Dreamliner between Colombo and Singapore on 27 March 2023.
Constructed using lightweight composite materials, the 68-metre B787-10 is the longest variant of Boeing's Dreamliner range. Passengers can look forward to a comfortable journey, experiencing large electronically dimmable windows, low cabin altitude, generous headroom, and a quiet and smooth ride.
With exceptional operating efficiency and advanced technology, the B787-10 aircraft is also environmentally friendly with a small carbon footprint. The operation of a young fleet of new generation aircraft reaffirms Singapore Airlines' long-standing commitment towards sustainability.
Singapore Airlines' Boeing 787-10s are fitted with 337 seats across two classes (36 lie-flat seats in Business Class on 1-2-1 seating configuration and 301 seats in Economy Class on 3-3-3 seating configuration). Compared to the previously operated Airbus A350, the Boeing B787-10 brings 34 more seats and additional cargo capacity, contributing to tourism in Sri Lanka and facilitating imports and exports.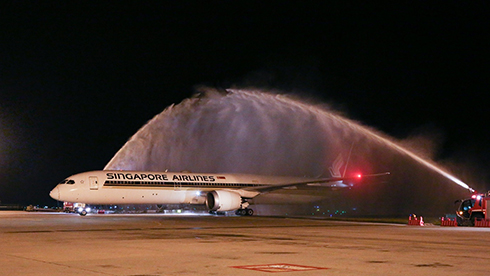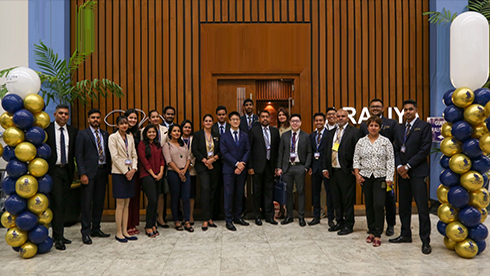 In celebration of this milestone, Singapore Airlines has partnered Sri Lankan Catering to offer a commemorative inflight dining menu from 27 March 2023 to 30 June 2023.
Business Class and Economy Class each features a meal option with 100% locally sourced ingredients. These include suwandel rice cultivated organically with traditional rain-fed methods in the southern lowlands, jumbo tiger prawns and seer fish sourced from the Indian Ocean and flavoured with Ceylon spices, and organic vegetables and cashew nuts prepared in aromatic and creamy Sri Lankan style.
A protein-rich kurakkan (finger millet) bread roll will also be offered. The meal will end on a sweet note with a local dessert of bibikkan or watalappan prepared with Sri Lankan coconut, kithul jaggery, and mix of local spices.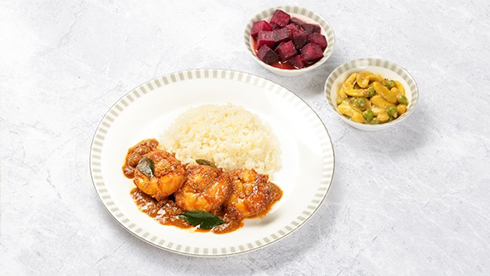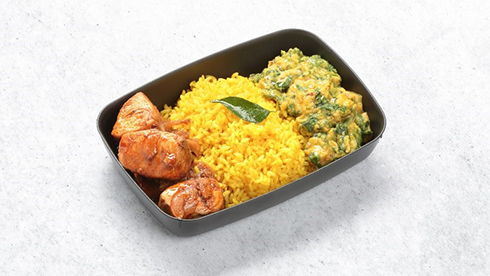 About Singapore Airlines
Singapore Airlines (SIA) has been flying to/from Sri Lanka for 53 years. SIA currently operates four weekly flights between Colombo and Singapore on Mondays, Wednesdays, Fridays, and Saturdays, providing connectivity to the world via the Singapore hub.
Singapore Airlines' website: www.singaporeair.com
Aitken Spence and Singapore Airlines recently celebrated its 50 years of partnership. This 50-year milestone represents the longest GSA relationship in the Singapore Airlines network which demonstrates decades of trust, teamwork, and shared goals in bringing the very best in service and travel experience to travellers.